Here is a mix of museums and fun places, with a range from a rockin' Block Party at the Warhol to Immersive Van Gogh at Lighthouse Artspace to an all-new approach to Halloween at Kennywood.
Andy Warhol Museum
117 Sandusky St., North Side; 412-237-8300; warhol.org.
The Sound Series: Block Party, on Isabella Street, features Pastor Deryck Tines & the Lemington Chorale, Tomberlin, Andy Shauf, 13 Most Beautiful … Songs for Andy Warhol's Screen Tests, featuring Dean & Britta, and Dean Wareham plays Galaxie 500's On Fire. Sept. 18. $30.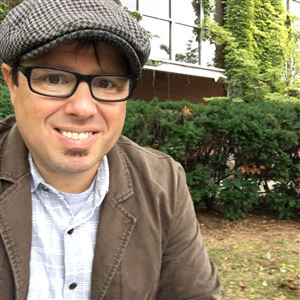 Pittsburgh Post-GazetteFall theater preview: It's 'Lights On' for live performances in Pittsburgh
"A Taste of Grace," Warhol portraits of Grace Jones, runs through Nov. 29.
"Marisol and Warhol Take New York" (Oct. 14-Feb. 14) charts the emergence of French pop artist Marisol and Warhol in New York during the dawn of pop art in the early 1960s.
Carnegie Museum of Art
4400 Forbes Ave., Oakland, 412-622-3131; www.cmoa.org.
"Cauleen Smith: Pandemic Diaries" features "COVID Manifesto," a series of photographs, social media posts and short films featuring hand-written personal reflections, political demands, and musings (Through Sept. 6, 2022).
"Sharif Bey: Excavations" showcases Bey's contemporary ceramic and mixed-media sculptures with artworks that first inspired him as a child visiting Carnegie Museum of Art (Oct. 2-March 6).
"Wild Life: Elizabeth Murray & Jessi Reaves" features works by Murray spanning the 1960s to the 2000s presented alongside a selection of Reaves's sculptural assemblages of the last seven years (through Jan. 9).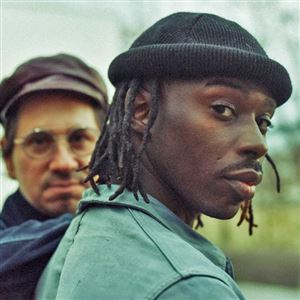 Scott MervisFall music preview: From Genesis to MGK, 30 concerts to check out in Pittsburgh
Carnegie Museum of Natural History
4400 Forbes Ave., Oakland, 412-622-3131; carnegiemnh.org.
Events: Super Science Saturday: Scientist Takeover (Sept. 25); Science and Nature Lecture at Powdermill Nature Reserve (Sept. 19); Sensory Friendly Hours (Dec. 18-19).
Carnegie Science Center
One Allegheny Ave., North Side. 412-237-3400; carnegiesciencecenter.org.
"Pompeii: The Exhibition" allows visitors to explore the treasures and experience life in the bustling Roman city before, during and after the epic eruption of Mt. Vesuvius in 79 A.D. It features more than 180 artifacts on loan from the Naples National Archaeological Museum in Italy (Oct. 2-April 23).
Adult events: 18+ Night: Rock and Roll showcases live music and epic science demonstrations with a rock and roll spin (Sept. 17); 18+ Night: Dirty 30 is a throwback to 1991 — the Science Center's opening year (Oct. 22); 18+ Night: Team Design Challenge celebrates friendsgiving with an engineering twist (Nov. 19).
Family events: Munchkin Mondays invites preschoolers and their families for story time, make-and-take activities, and special shows (Mondays, through Oct. 25); Girls Rock Science features inspirational local and national STEM experts with engaging activities on-site and virtually (Sept. 25); Space Out! Astronomy Weekend gives a behind-the-scenes tour of space like never before in the new Buhl Planetarium (Nov. 20–21).
The Miniature Railroad & Village reopens Nov. 18 with the addition of new models. Buhl Planetarium laser shows alternate and are offered daily; they include Laser Galactic Odyssey, Laser David Bowie, Laser Family Halloween, and Laser Stranger Things.
Children's Museum of Pittsburgh
Allegheny Center, North Side, 412-322-5058; pittsburghkids.org.
"Emotions at Play with Pixar's Inside Out," an interactive exhibit based on the Disney/Pixar hit, helps visitors understand the role emotions, memory and imagination play in our everyday lives. Hands-on and digital experiences focus on the five emotions featured in the film: Joy, Sadness, Anger, Disgust and Fear. It runs through spring 2022.
The Frick Pittsburgh
7227 Reynolds St., Point Breeze; TheFrickPittsburgh.org.
"Victorian Radicals: From the Pre-Raphaelites to the Arts & Crafts Movement" features late-19th-century artwork by The Pre-Raphaelite Brotherhood and champions of the Arts & Crafts Movement, bringing together an extensive array of works from the outstanding collection of the city of Birmingham, United Kingdom (Nov. 6-Jan. 30).
Immersive Van Gogh
Lighthouse Artspace Pittsburgh, 720 E. Lacock St., North Side; vangoghpittsburgh.com.
The touring Immersive Van Gogh exhibit will take place at the historic manufacturing plant (Oct. 21-Feb. 6).
Kennywood Park
West Mifflin, 412-461-0500; kennywood.com.
Phantom Fall Fest, with family fun and rides during the day and five haunted houses and four scare zones at night, begins Oct. 1 and runs Fridays through Sundays through Oct. 31.
Mattress Factory
500 Sampsonia Way, North Side; mattress.org.
"making home here," which "plays off the ideas of home and domestic space," features work by Pittsburgh artists Gavin Andrew Benjamin, Naomi Chambers, Justin Emmanuel Dumas, Njaimeh Njie, and Harrison Kinnane Smith (through spring 2022).
National Aviary
Ridge Avenue and Arch Street, North Side, 412-323-7235; aviary.org.
Daily activities include African Penguin Feeding, Lorikeet Feeding, Tropical Rainforest Feeding and Pelican Talk.
Special events include Owl-o-Ween (Oct. 16-17, 23-24); One Day Camp for ages 6-12 (Nov. 26); Birdwatching Kayak Tours (Sept. 19, Oct. 3) and Brushes & Birds Art Classes (Oct. 9, Nov. 20, Dec. 18).
PPG Paints Arena
Fifth Avenue, Uptown, ticketmaster.com.
Along with concerts and Penguins hockey, the arena will host Joe Rogan (Oct. 9), Lit AF Tour with Martin Lawrence (Oct. 22), Gold Over America starring Simone Biles (Oct. 29), Sebastian Maniscalco (Dec. 2) and Harlem Globetrotters (Dec. 26).
Phipps Conservatory & Botanical Gardens
Schenley Park, 412-622-6914; phipps.conservatory.org.
"Summer Flower Show: The Hidden Life of Trolls" continues through Sept. 26.
Fall Flower Show: Happy Troll-O-Ween, with tens of thousands of chrysanthemum blooms, runs Oct. 9-31.
Garden Railroad: Bridges and Tunnels opens Oct. 9.
Senator John Heinz History Center
1212 Smallman St., Strip District, 412-454-6000; heinzhistorycenter.org.
Current exhibits include "American Democracy: A Great Leap of Faith," with artifacts from the Smithsonian's National Museum of American History; "Mister Rogers' Neighborhood"; "Pittsburgh: A Tradition of Innovation"; and "We Can Do It WWII" (through Dec. 31).
Pittsburgh Zoo & PPG Aquarium
Highland Park, pittsburghzoo.org.
The zoo features the Asian Lantern Festival (select nights through Oct. 30) and ZooBoo with costume contest and parade (Oct. 16-17, 23-34).
First Published September 16, 2021, 6:15am